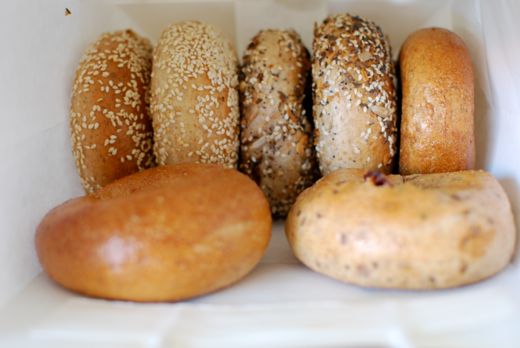 Bagels have a bad rap, and for pretty good reasons:
Portion size. Just one bagel provides between 3-6 servings of grains – some peoples' carbohydrate allotment for the entire day!
Low in nutrients. Even "whole wheat" bagels are usually only partly whole wheat. The majority of the flour in a bagel is white, refined flour, which provides no fiber and very few nutrients.
Highly refined. Most bagels are empty calories.  The refined nature of any white refined bread product means your blood sugar will spike and then drop, leaving you with little energy.
Despite these downsides, I still love bagels. So here's how I enjoy them without overdoing it:
Choose whole wheat. Even if a bagel is only partially whole grain, it's still better than a white bagel.
Eat half. Keep your portion size in check by eating half a bagel at a time. Save the other half for later or the following day.
Combine with protein. Add light cream cheese, smoked salmon, and cucumber; soft goat cheese with thick tomato slices; scrambled eggs with chives, or nut butter with banana slices. It's always better for you – and your energy level – to combine carbohydrate, fat, and protein in every meal or snack.
Skip the carbs later. If you eat a bagel for breakfast, choose a salad or other mix of lean protein and veggies/fruits for your remaining meals that day.
One of my favorite bagel-based meals…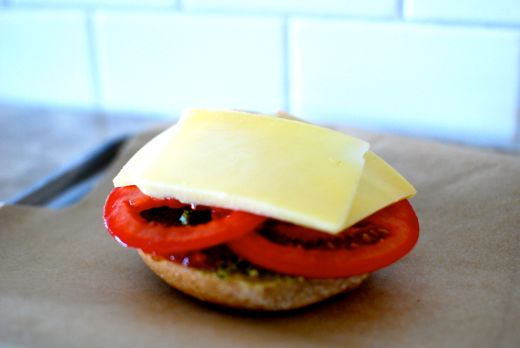 Yum!!