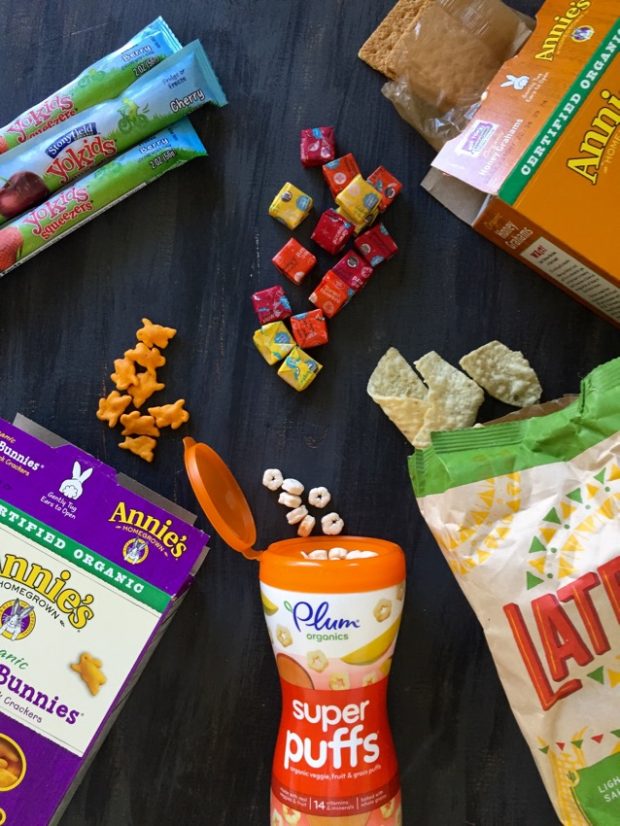 I buy Annie's Organic Cheddar Bunnies and Mac & Cheese. And Plum Organics Puffs. And Chocolate Peanut Butter Love Crunch granola. And Late July tortilla chips. And Alden's vanilla ice cream. And a handful of other organic processed snacks that aren't exactly nutritious.
Do I think these packaged foods are healthier than fruits, vegetables or whole, unprocessed foods just because they're organic? Of course not.
Would I opt for a conventional apple or head of lettuce over a handful of organic potato chips if it were only about the nutrition? Absolutely.
But here's the deal. If I'm going to buy processed food – and I am, because my family enjoys these foods on occasion and I don't have time to make everything from scratch – then I'm going to buy organic. While organic junk food is still "junk" in the sense that it's a lot of calories with minimal nutritional value, it is fundamentally different from conventional processed food in that many harmful ingredients are absent. By definition, organic processed foods must be free from:
Artificial colors, flavors and preservatives
MSG
Genetically modified corn and soy products (and all GMOs in general)
High fructose corn syrup
Dairy from cows treated with antibiotics or artificial growth hormones
Synthetic pesticides, herbicides or fungicides used in any part of production
These are all things I don't want my family ingesting on a regular basis.
Another benefit of buying organic processed foods is that many of the companies who sell it are also committed to reducing their environmental footprint via less packaging, more efficient production processes, and conservation efforts. Farmers and farm workers also tend to benefit when you buy organic, since they may receive fairer wages and aren't exposed to large daily doses of chemicals.
So while I'd still recommend that everyone (including me) choose unprocessed snacks over processed whenever possible, and make as much food from scratch as they can, I'm glad organic packaged food exists. This is one category of food I just won't compromise on, when an organic option is available.