Ice cream cookie sandwiches that come together in minutes with just a few ingredients!
Before kids, I used to spend the entire month of December in the kitchen. Nearly every day I baked a new kind of cookie or candy, or came up with a festive healthy side dish for the next holiday meal or party. It was so fun!
Now things are different. I could swear yesterday was Halloween, yet my calendar and the Christmas lights everywhere tell me we're half-way through the holiday season and I've barely had time to notice.
So this year I'm looking for shortcuts. Not because I wouldn't love to bake all month, but because I just won't be able to pull it off.
Luckily, I've found some great time-saving treats that are still festive, delicious and perfect for holiday celebrating!
Like these 3 Ingredient Peppermint Ice Cream Cookie Sandwiches.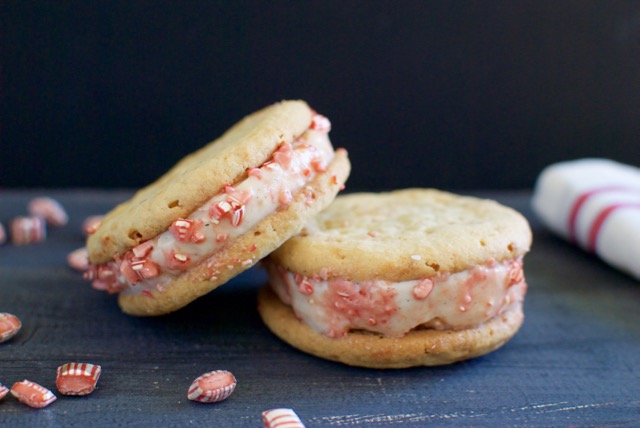 I'll be very clear here: this is not a "recipe." It's an assembly of prepared ingredients. But bringing these three things together results in a super delicious treat you won't want to miss!
Here's what I used: 
Immaculate Baking Company Peppermint Sugar Cookies (got at Whole Foods)
Alden's Vanilla Bean Ice Cream
Naturally-colored and flavored peppermint candies
All you do is place a scoop of ice cream between the baked sugar cookies, press together, then roll in the peppermint candies (which I pounded into little pieces with a hammer). That's it!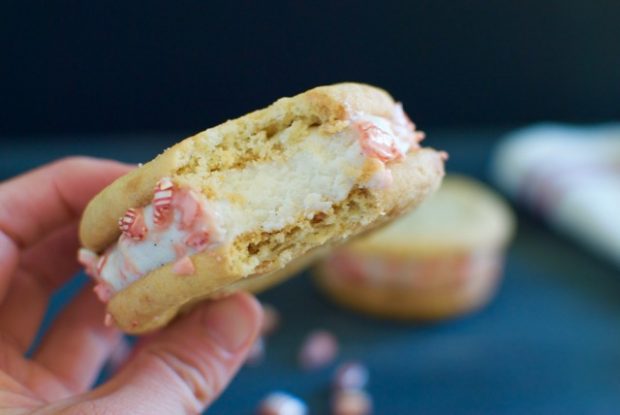 Everyone I've served these to has absolutely loved them, and they're not just easy to make – they're also 100% natural.
Enjoy!