Whenever I cook grains – rice, quinoa, barley, farro, bulgur, etc. – we end up with leftovers, no matter how hard I try to make a small batch. Usually I put these extra grains to use in soups and salads, but the quinoa always seems to remain.
So recently, I experimented a little with leftover quinoa and found three tasty, family-approved uses that I'm sure we'll be making again and again.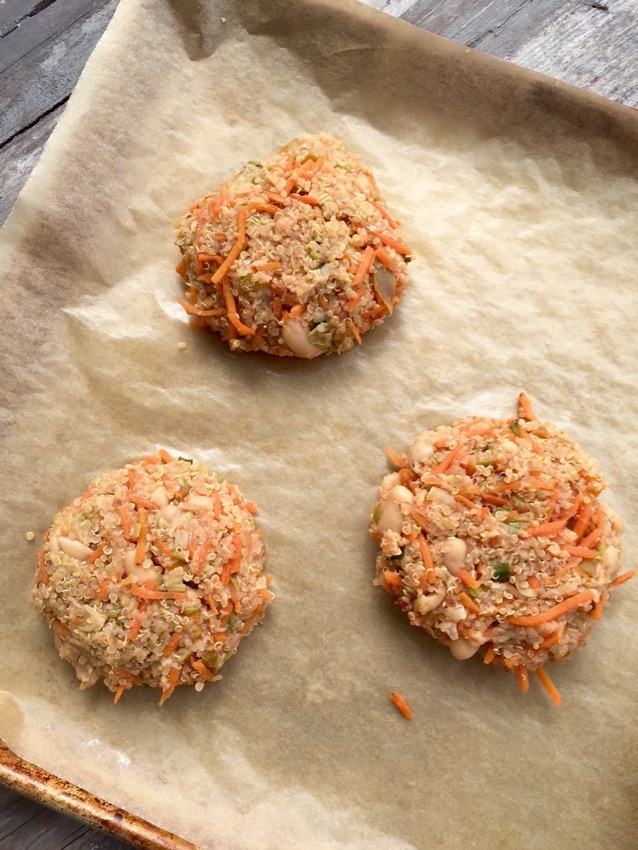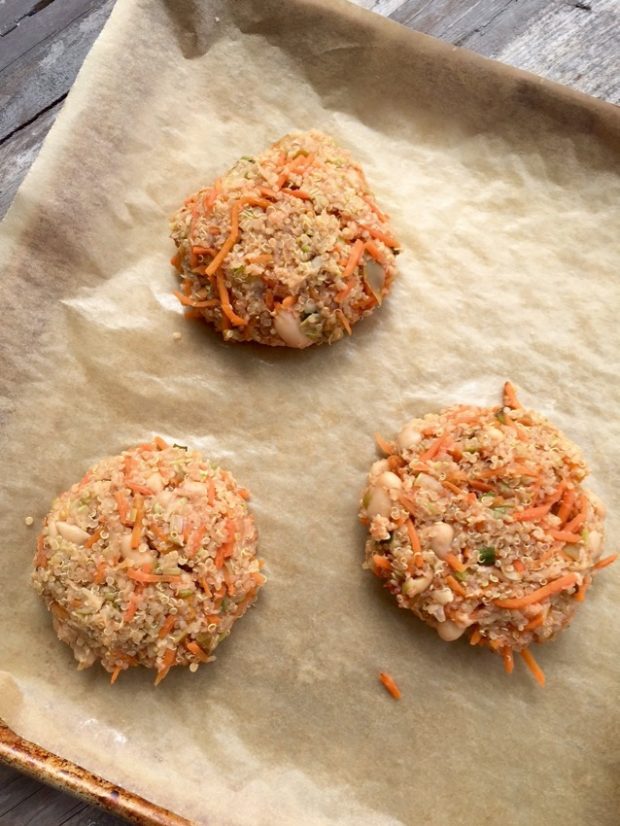 Quinoa Veggie Burgers
For these, I sautéed about a cup of shredded carrots, 2 green onions, and 1 shredded zucchini until the veggies were very soft. I added the veggies to 2 cups of cooked quinoa with about 1/3 cup salsa. Formed into patties and pan-fried in olive oil 4-5 minutes per side until a crust formed and the patties were cooked through. Serve on top of greens with black beans, more salsa and a dollop of yogurt.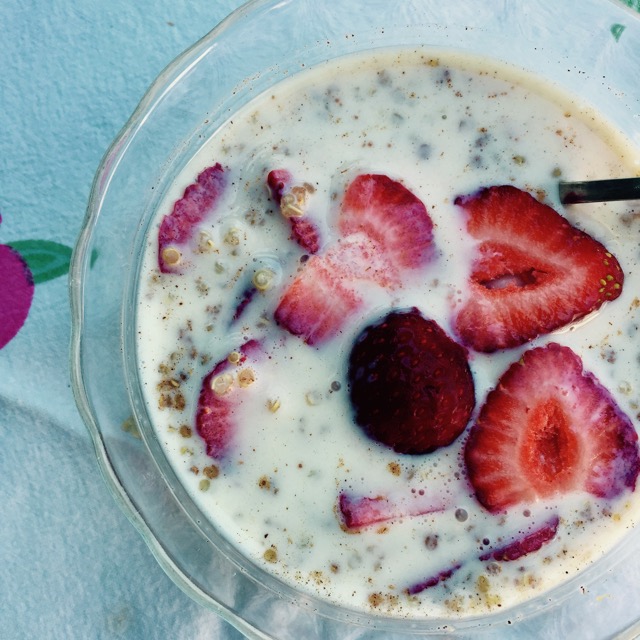 Cinnamon Vanilla Quinoa "Cereal"
Simply top a bowl of cooked quinoa with fresh fruit, a sprinkle of cinnamon and vanilla Organic Balance (or any milk of your choice). We've been eating this cold, but it's also great warm.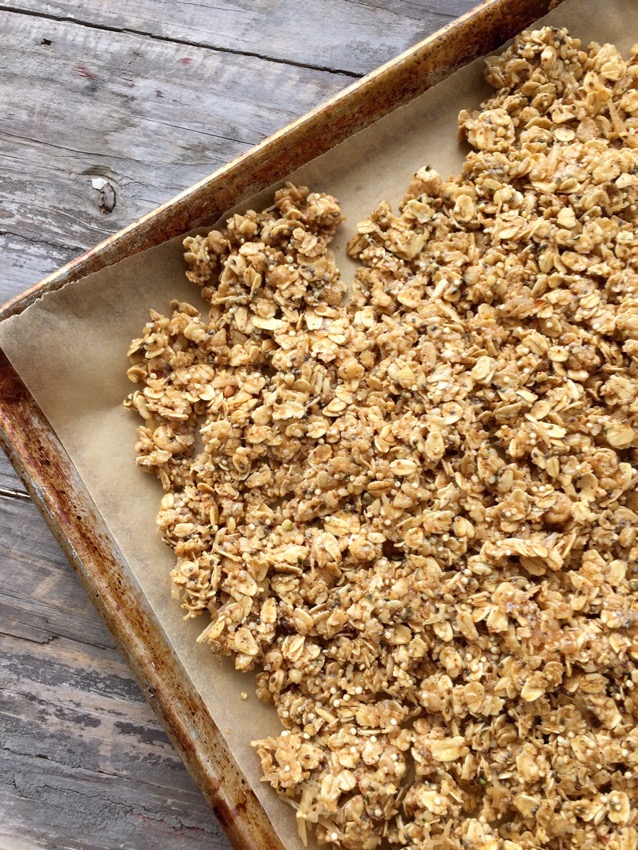 Quinoa Granola
I wasn't sure if this recipe would work, but we loved the result. Official recipe is coming soon, but the gist is I mixed together cooked quinoa, oats, chia seeds, hemp seeds, walnuts, honey, almond butter and oil and baked at a low temperature so the "granola" would be in chewy clumps instead of hard crumbles. This is the perfect on-the-go snack! More on this soon.
How do you put leftover quinoa – or other grains – to good use?