'Tis the season to entertain. And although this is undoubtedly fun and joyful, it can also be a little overwhelming!
When you're hosting a party or meal, you probably spend hours wondering what you can make for guests that's beautiful, festive, delicious – and also easy.
And when you're a guest at someone else's house, you probably do the same, since you want to bring something helpful and impressive.
My solution to these dilemmas is to make every event an appetizer & cocktail party. People love heavy apps, and in this casual environment everyone feels comfortable and happy.
But we all still need appetizer ideas, right?!
Here's what I'll be making this holiday season. These are easy, quick, and satisfy even the fussiest guests.
5 Easy Appetizers for Holiday Entertaining
Blueberry crostini. Blueberries + goat cheese on toasted bread. What's not to love?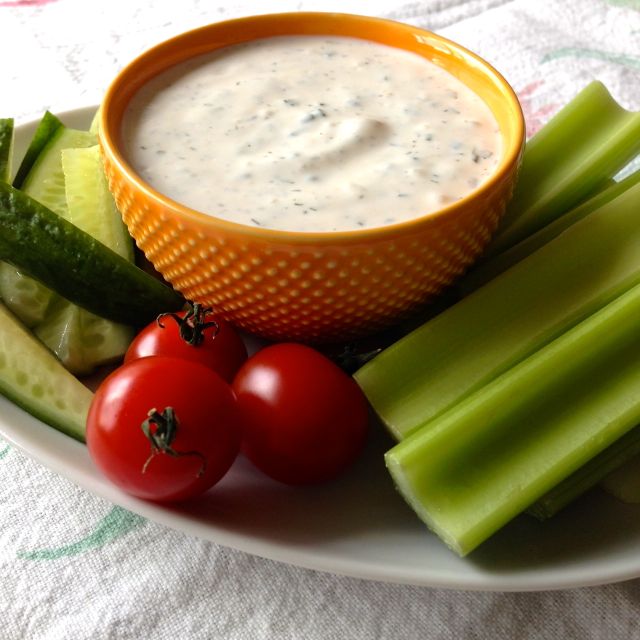 Homemade Ranch Dip. All you have to do is make a platter of pretty, colorful veggies and serve them alongside this creamy dip. Done.
Fresh Herbed Goat Cheese Balls. Every time I make these, people go WILD for them. If you have any leftover (which you won't) you can stuff this cheese mixture inside chicken breasts or pork chops for a delicious healthy dinner.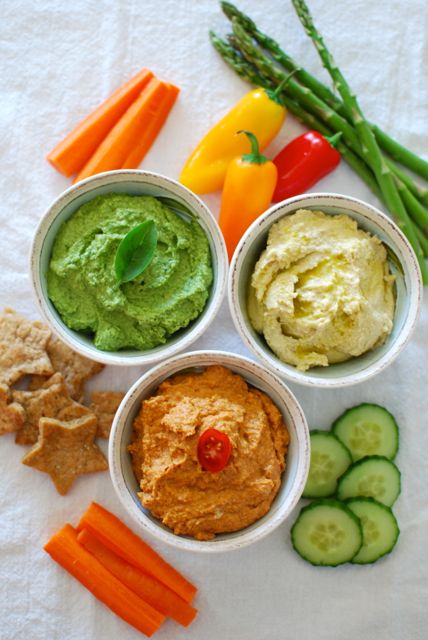 Three-Color Hummus. Serve these festive hummus dips with veggies, pita chips, or baguette slices.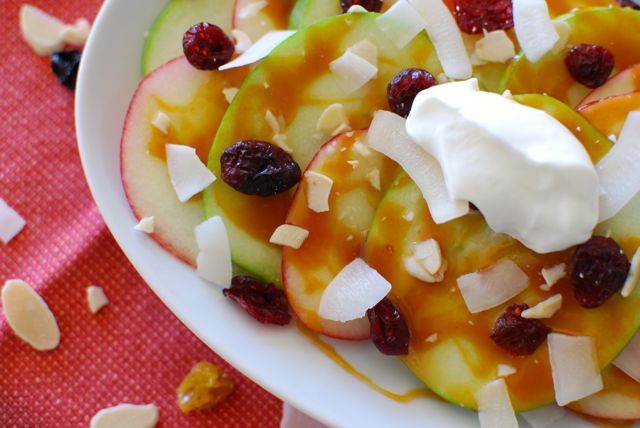 Apple Nachos. Because every holiday party should have some desserts that aren't cookies! You probably wouldn't serve these as an appetizer per se, but they're a great sweet addition to an appetizer-style party.
More delicious appetizer ideas from a few of my blogger friends:
Rosemary Almond Flour Crackers (Gluten-Free!) from The Healthy Apple
Cinnamon Maple Sea Salt Nut Clusters from Edible Perspective
Pizza Stuffed Mushrooms from What's Gaby Cooking