In an ideal world, I'd have a stocked fridge and a myriad of prepped dinner ingredients available every night.
But more often than not, I haven't planned ahead as much as I would have liked to come dinner time. Thus I frequently need to make something quickly from whatever we have on-hand.
Here are a few of the meals I've recently put together in 30 minutes or less. They're all customizable depending on what ingredients you have in your own fridge and pantry.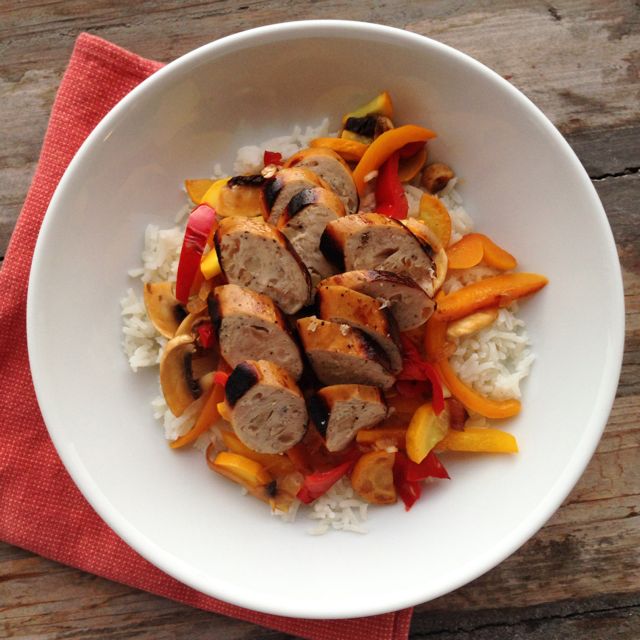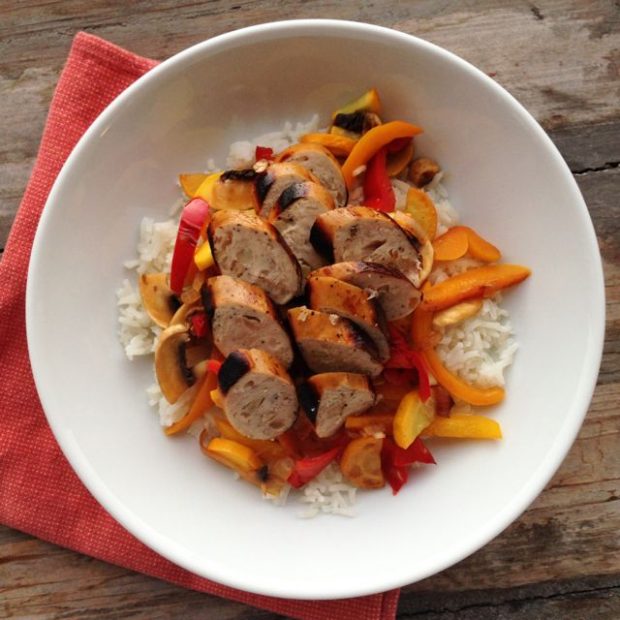 Applegate Italian chicken sausage with sautéed onion, peppers and yellow squash over white rice.
How to improvise this meal: Make rice, quinoa or another quick-cooking grain. Slice and sauté whatever veggies you have. Grill any type of sausage, chicken, or tofu – or fry an egg – and place on top of the veggies and rice. May be served with salsa, hot sauce, yogurt or your dressing of choice.
Spinach and cheese omelet with fresh tomatoes and sliced baguette.
How to improvise this meal: Pair any veggies (perfect for extra pre-washed salad greens!) with eggs, sliced tomatoes or salsa, and your bread product of choice.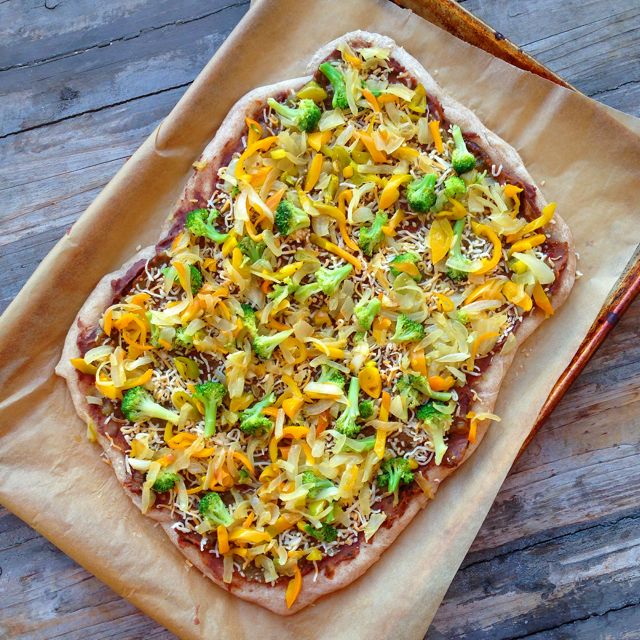 Mexican veggie pizza with refried beans as the "sauce."
How to improvise this meal: Spread canned refried beans on pizza dough, tortillas or bread and top with salsa, cheese and veggies; bake at 450 until cheese is melted, like you would a normal pizza. Serve with extra salsa and Greek yogurt for dipping.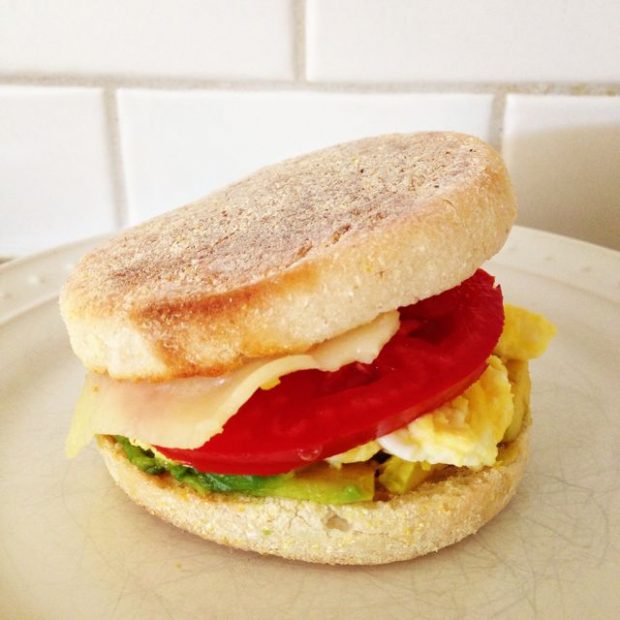 Egg Muffin Sandwiches with avocado, tomato and cheese.
How to improvise this meal: Serve scrambled or fried eggs on English muffins or toast with any fresh veggies you have on-hand. If you don't have avocado, substitute hummus, pesto or salsa.
Turkish Red Lentil Soup with white rice.
How to improvise this meal: Make a quick soup by sautéing 1 onion and 3 carrots until soft. Add a little tomato paste, 1 tsp cumin, veggie broth and red lentils (or any color lentils, or 2 cans of beans). Cook for 15-20 minutes then serve with white rice or another quick-cooking grain.