Anyone else craving some clean eats and fresh food after the long weekend of indulgence? I certainly am.
With only one holiday down and two (plus countless holiday parties) to go, I want to establish my healthy-December-eating routine now – before it's too late. This means incorporating lots of veggies & fruits in all my meals and snacks.
For breakfast, the theme of the week will be smoothies. I love smoothies. They taste like a treat, but are a great vehicle for getting healthy foods into your body efficiently. And of course the smoothie ingredient options are endless.
Here are five of the most mouth-watering smoothies I can't get enough of lately.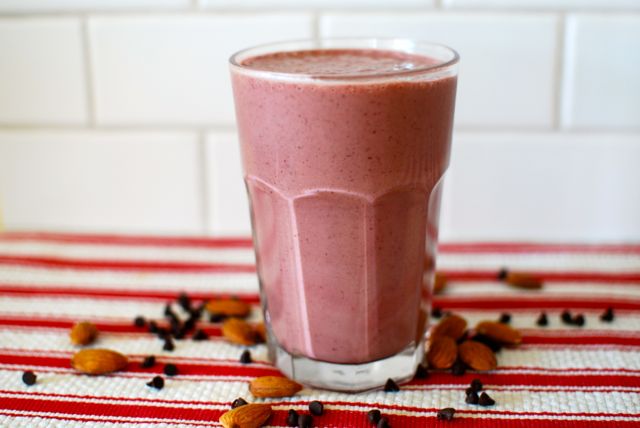 Chocolate Cherry Almond Smoothie. Throw a handful of spinach into this to add nutrients without changing the taste.
Creamy avocado smoothie. I invented this one as a baby smoothie, but ended up making it all the time for myself too.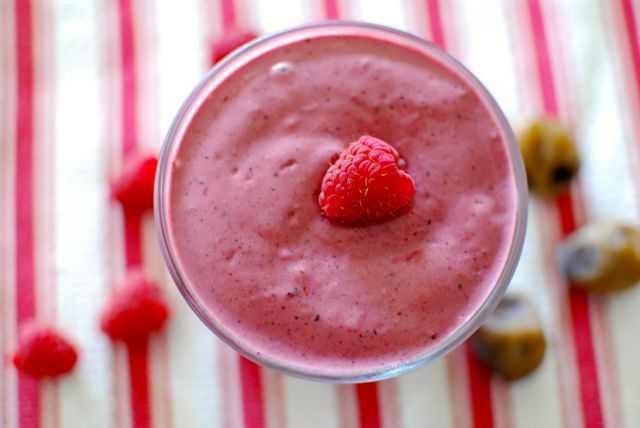 Raspberry smoothie with homemade almond milk, avocado and dates. This is a rich recipe, but it will satisfy you for hours.
Coconut Green Smoothie. I think it's the green apple in this guy that sold me on this smoothie. It's perfect!
Avocado Date Shake. Ok, this is hardly a smoothie. It's a shake. But it's SO good I simply have to share it. To make this a little more like a smoothie and less like a shake (though it's inventor, my friend Kari, wouldn't want to you), use half the dates and add a few handfuls of spinach. Still totally yum.
Any favorites you'd like to add? Please share!