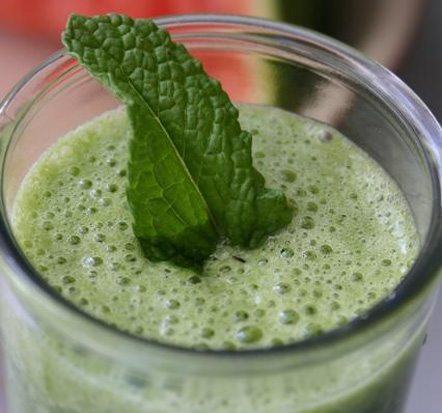 Here's an issue people frequently present me with: I have "no time" to cook, but I want to eat healthy and stop spending so much money on eating out. What can I make at home?
The reality is that eating healthy at home will take some time.  But it doesn't require hours each day and you don't have to be a gourmet cook to make and eat delicious meals.  To help prove this, I asked two busy young entrepreneurs – Kara and Liz – to tell me how they make healthy eating a priority despite their crazy schedules.  Here they kindly share with you some of their quick go-to recipes.  You can whip these up in literally a few minutes and be out the door.
I'm Liz, founder of Runway Passport.  I've noticed that eating healthy, even when I have no time, keeps me awake and energized for the crazy schedule and other demands that come with starting my own company.
Hi I'm Kara, founder of Signalfy and a recent entrepreneur-gone-healthy. While time and budget are important when it comes to food, eating well is my #1 priority for sustaining health and happiness.
Check out more of Liz and Kara's favorite tips on food, beauty and more at Livewellpreneur.
Liz and Kara's Go-To Meals

1. Juice "Meal" on the Go.  When you're running around, juices are quick, portable, and offer salad-in-a-cup nutritional value.  Either invest in a juicer or grab an organic fresh squeezed juice from a local store or shop.  If you need ideas to start you out – here are our favorite sweet and savory juice combinations.
Sweet: 1 apple, 1 carrot, 1 beet and 1 small piece ginger.
Slightly savory: 1 apple or pear, 1 stalk celery, 1 handful kale, 1 handful cabbage, 1 handful parsley.  If you want it a little sweeter add a carrot or beet.
2. Broccoli and Protein Energizer.  Steamed broccoli and meat of choice (or tofu) with olive oil and apple cider vinegar.  You can put in an actual bamboo steamer, or a regular steamer using a pot filled with water.  Steam until the broccoli is soft and meat is cooked through.  Just drizzle generously with olive oil and apple cider vinegar plus a little salt and pepper.
3. Protein and Veggies Power Meal.  You can use any meat, veggies, or oil/butter you have on hand, and change up seasonings or sauce depending on your mood.
Heat 1 spoonful coconut oil (or any organic butter/oil you like) in a skillet over medium heat.  Add organic ground meat and let cook 3-4 minutes or until browning.  Then add shredded carrots and chopped leafy greens and stir until meat is cooked through and veggies are semi-soft.  Sprinkle with sea salt or add your favorite store-bought sauce, dressing, or vinaigrette.
4. Clean Green Kale Salad.  A crunchy, flavorful, low-cal salad that gets better as it sits in the dressing — so make a batch now and save some for later!
De-stem a bunch of kale then chop it into bite-size pieces (use black or green/curly kale).  Squeeze 1 lemon into a large bowl and whisk in olive oil, salt and pepper.  Toss kale in the dressing.  Top with crunchy bean sprouts, or if you want more heft, some chopped nuts and crumbled cheese.
5. Super Food Ceviche.  Takes a little time to set but almost no time to prepare.  Serves two people.
Squeeze 10 limes into a large bowl (may want to use a juicer!).  Chop 15 pieces of raw, de-veined shelled shrimp (buy it fresh from a high quality fish department so you know you're getting good product) and add to the lime juice.  Finely dice 2 celery stalks, 1 scallion, 1 garlic clove and 1 jalapeno or other spicy pepper.  Gently mix everything together in a bowl and add salt, pepper, and fresh cilantro. Cover and let sit in the fridge for at least half an hour (3 hours is optimal cooking time).
6. Wicked Healthy Smoothie.  Smoothies are always a great on-the-go meal but this one offers unique nutritional value and great flavor.  Add ice if you like it really thick.
In a blender, combine 1 Tbsp spirulina, 1 Tbsp hemp seeds, 1 banana, 1 cup blueberries (frozen or fresh) and 1 cup milk or soy milk.  Blend until smooth then enjoy.
Thank you, Kara and Liz, for sharing your tips!