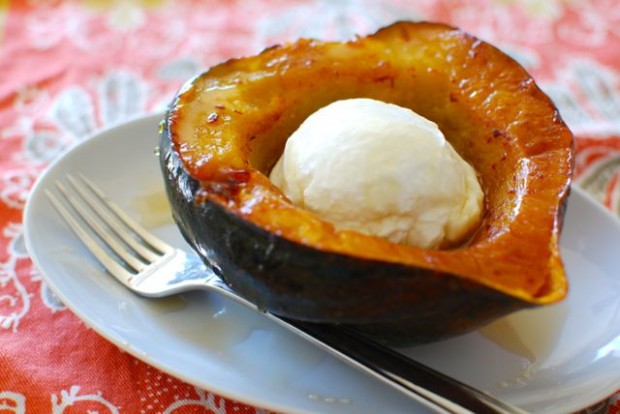 I've learned a lot since I started studying nutrition back in 2002. Not just from grad school (though that formed much of my base knowledge), but also from independent research, visiting farms and food production plants, getting to know brands and laws/regulations, as well as reading books, blogs and magazines.
Thus, some of my nutritional opinions have changed over the last decade. These shifts fall into a couple of themes:
I'm no longer afraid of dietary fat
I almost always choose less processed foods over more processed ones, even if that means more calories, fat, sugar, etc.
I don't count or pay attention to calories anymore. Instead I try to eat as many vegetables and fruits as possible, and use everything else in moderation…most of the time. I've found it's actually easier to maintain weight and healthy habits when eating like this as opposed to calorie-counting.
Below are some of the foods I now eat regularly that I used to avoid.
Whole Milk Yogurt
I used to exclusively buy nonfat and low-fat yogurt, but after tasting whole milk yogurt a few times and noticing how much more satisfied I felt after eating it, the lower-fat versions were not as appealing. And in many cases, whole milk yogurt only has 20-30 calories more per serving than low-fat versions. Since it tastes delicious plain, I avoid at least this many calories in flavorings and sweeteners.
Full-Fat Peanut Butter
I've always loved peanut butter, but I used to eat it more sparingly and carefully pour out the oil on top to slightly reduce the fat and calories in each serving. Now, I find peanut butter to be one of the few foods that can fill me up at breakfast and truly fuel me until lunchtime. I generously lather it on a piece of whole wheat toast (just one) and stay satisfied for hours.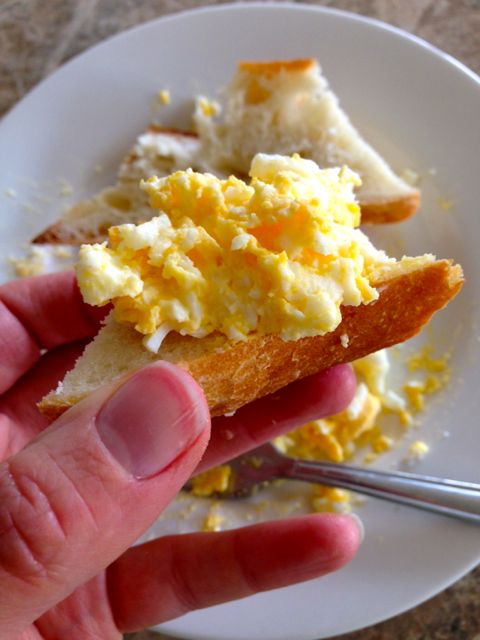 Whole Eggs
Years ago I used to make omelets, scrambles and salads with one egg and several egg whites. But now I just eat whole eggs. Not only does this reduce waste, it also boosts my nutrient intake, since egg yolks contain a significant portion of an egg's nutritional value. Eating egg yolks means a few more calories and a little more fat, but if you're buying organic, pasture-raised eggs, I believe this is a good thing. I find whole eggs to be more satisfying too.
Whipped Cream
I rarely eat whipped cream, but when I need it for a recipe or special treat, I buy the real thing – and usually whip it myself. Honestly, I can hardly believe I used to buy non-dairy whipped topping for recipes and desserts, just to keep the calories lower. The ingredients in that stuff are barely identifiable! As with all dairy, I make sure to buy organic/pasture-based heavy cream for whipping.
Salad Dressings
I used to make vinaigrettes and dressings with a high ratio of acid to oil (like 3 parts lemon juice to 1 part oil). But those really don't taste as good to me anymore, and now that I'm not afraid to eat a little olive oil, I've switched my formula to roughly 1:1. The resulting dressings do have more fat, but I find my salads more satisfying now so I end up eating less. [Note: I still don't do the culinary recommendation of 3 parts oil: 1 part acid – I find this too heavy and greasy for light vegetables like lettuce.]
Cheese
I love how regular, full-fat cheese tastes and melts, so that's all I buy now. Again, I buy organic and grass-fed varieties which are higher in omega-3's than conventional cheeses, so that the fat I'm eating is more good fat than bad fat. I still save cheese for places where I can really taste it – like on salads and with crackers – and leave it off when I don't really notice it – like on sandwiches. This helps me keep my cheese intake under control.
Real Mayonnaise
This one surprises even me. But after using regular Best Foods a few times, I can hardly stand the taste of Light mayonnaise or of any organic/natural mayonnaise brands I've tried. Anything other than regular, full-fat mayonnaise tastes too sweet and tangy to me. I find that with the real thing, I only need a little. With the lighter versions, bigger portions are necessary to achieve the same culinary tasks. [Best Foods: Please start making your mayo with organic eggs. I'd be in heaven!]
Whole Milk
When it comes to coffee and lattes, I go for whole or 2% (organic) milk. I love how creamy these taste, and find I stay satisfied for SO much longer – it's almost like having a meal rather than a beverage. For cereal and everyday uses, I still buy 1% milk because I like the taste and consistency.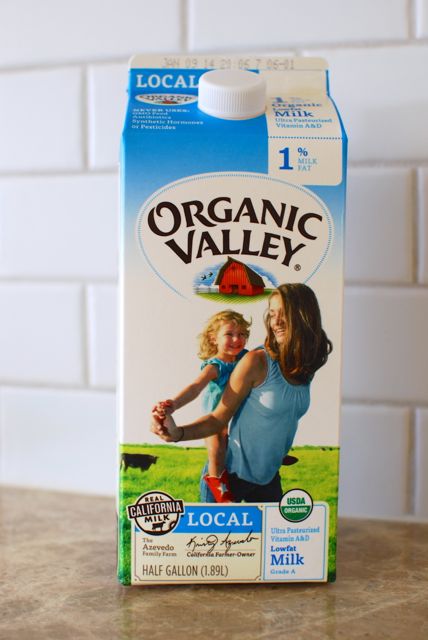 Butter
I used to buy Smart Balance Light, Earth Balance, or Light Butter. After pondering the question, "Who do you trust more, cows or chemists?" I now only buy regular butter. The big benefit is taste, but because I buy organic and pasture-raised versions, I think there's a nutritional benefit too.
What foods have you changed your own opinion on? Have you seen any positive results from the changes?