It's Salad Month!
Yes, today marks the beginning of a whole month of salads here on the blog.
For the remainder of January, I'll be sharing my favorite salad recipes, along with great ideas from a few of my healthy food blogger friends. If you're trying to eat healthy this month, look no further 🙂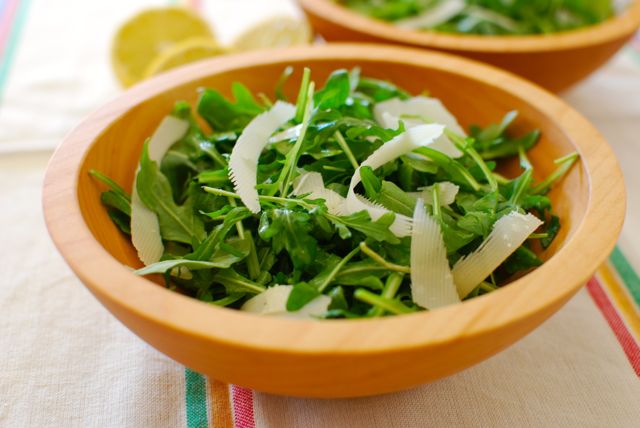 I'm starting with something simple: Arugula Salad with Lemon Vinaigrette.
Though this salad only has three ingredients, it's incredibly flavorful and thus one of my all-time favorites.
Simply toss baby arugula leaves with lemon vinaigrette and top with shaved or grated Parmesan and voila!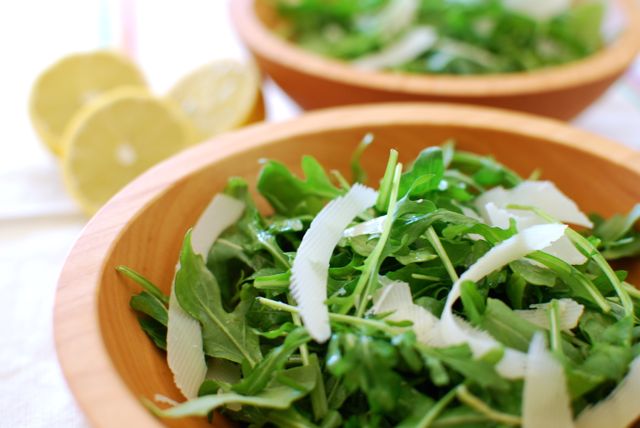 Lemon Vinaigrette
Ingredients
Juice of 2 lemons
2 Tbsp raw honey
1 tsp Dijon mustard
¼ cup extra virgin olive oil
Generous pinch of salt
Small pinch of pepper
Instructions
In a medium bowl, whisk together all ingredients. Season to taste with salt and pepper.
Store any leftover dressing in the fridge for up to a week.
Arugula Salad with Lemon Vinaigrette
A simple yet incredibly flavorful salad. Tangy and peppery with a little salty bite. Turn this into a complete meal by adding grilled chicken or a fried egg on top!
Ingredients
One 5-oz container of organic, pre-washed baby arugula
¼ cup Parmesan shavings or grated Parmesan
Lemon vinaigrette to taste
Instructions
Place arugula in a salad bowl.
Add a few spoonfuls of dressing, then toss together using your (clean) hands.
Top with the Parmesan then toss a little more.
Add additional dressing to taste.
Season with salt & pepper if desired.
Notes
This salad tastes best when you grate the Parmesan cheese yourself. Avoid the temptation to use pre-grated - it makes all the difference in taste and is worth the small effort!