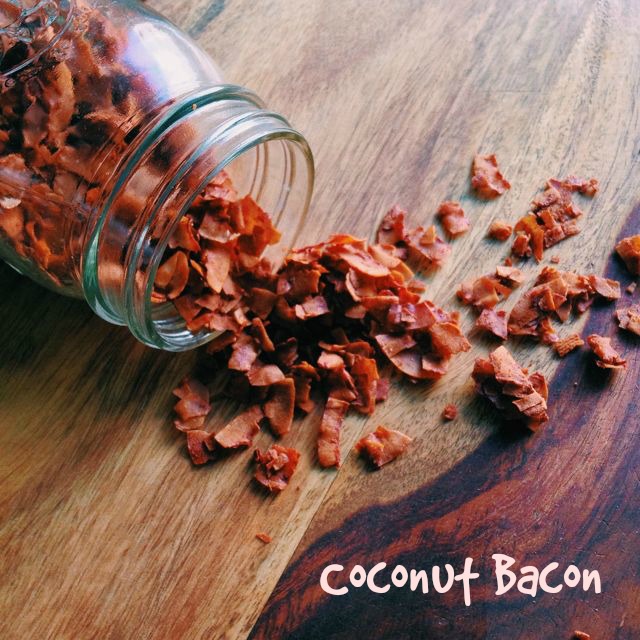 Yes, you read that right. Coconut Bacon.
I know what you're thinking: "Wait, whaaaaaaat?!" I thought the same thing when I first started seeing this stuff pop up in vegan and vegetarian recipes.
But now, I realize it's genius: A completely plant-based topping that has the same texture, crunch and salty bite as real bacon, and that can be used in all the same contexts.
Thankfully, my fabulous virtual assistant Diana also happens to be a wonderful vegetarian chef and agreed to share her Coconut Bacon recipe with us here. (Follow her on Instagram or check out her blog for other mouth-watering recipes!)
If you're trying to eat healthier or follow a more plant-based diet in this new year, make a batch of this for sprinkling on baked potatoes, salads, soups, pastas, roasted veggies, etc. This may become your new favorite topping!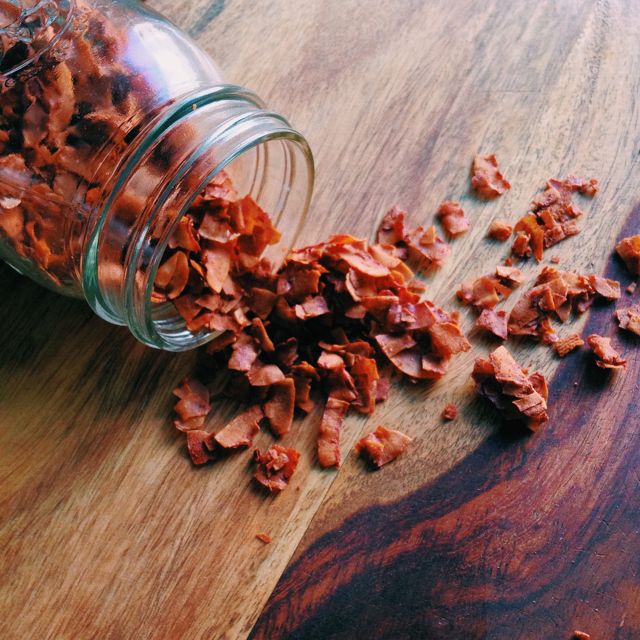 Coconut Bacon
Coconut bacon is a vegan "bacon" made from a whole plant food, which makes it a healthy choice for vegetarians and omnivores alike!
Ingredients
1 cup unsweetened flaked coconut (not shredded)
1 T liquid aminos, soy sauce or Tamari
1 T maple syrup
½ T liquid smoke (any flavor, I used Hickory)
½ tsp smoked paprika
Instructions
Heat oven to 325. Combine liquid aminos, maple syrup, liquid smoke and smoked paprika in a medium bowl. Add coconut flakes and stir to thoroughly coat the coconut flakes with the liquid mixture.
Pour onto a large baking sheet and spread out the mixture evenly.
Bake for 15-20 minutes, tossing every 5 minutes with a spatula so the coconut bakes and browns evenly. Keep an eye on it and be sure to toss it as it can burn fast.
Let cool, then store in an air tight container.
Serve anywhere you'd normally sprinkle crumbled bacon pieces.
Thank you,
Diana
, for sharing!