Layer your favorite hummus with Mediterranean ingredients such as olives, cucumbers, tomatoes, scallions, and parsley for a quick and healthy party appetizer. Serve with pita bread or veggies for dipping.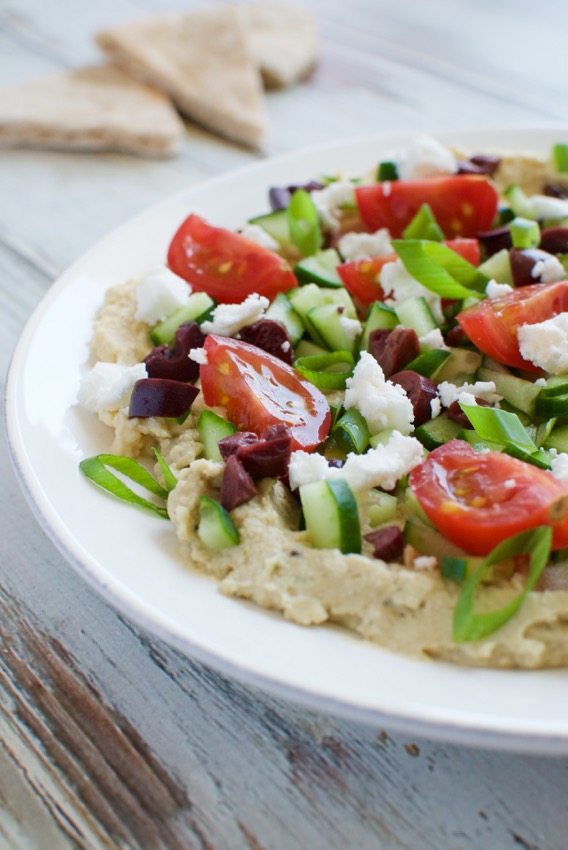 You know those occasions where you volunteer to bring an appetizer then find yourself too busy to make anything so you end up bringing baby carrots with a tub of hummus?
This dip is for those.
Greek Seven Layer Dip – a.k.a. hummus with Mediterranean-inspired toppings – is nearly as easy and fast as the carrots + hummus route but with so much more crowd appeal. In fact, people go so crazy for this dip you may even look like a culinary genius!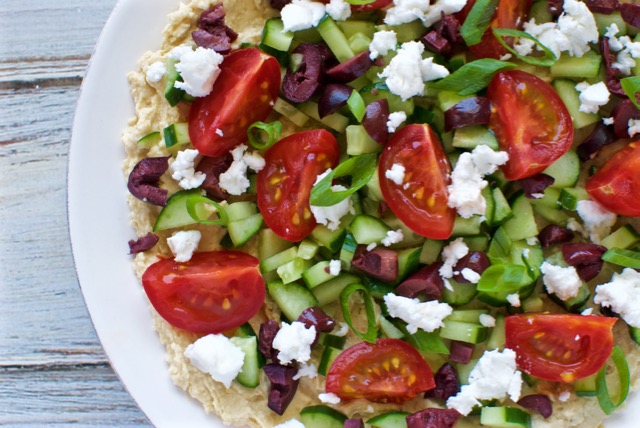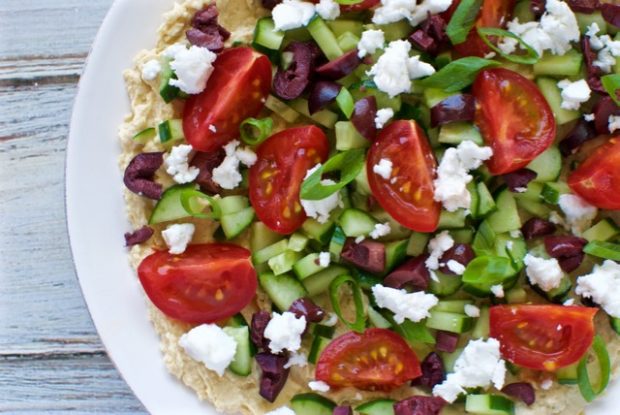 Perfect for Memorial Day BBQs, summer picnics, or even a last-minute dinner, this colorful and nutritious dip hits the spot. I love serving it with pita bread and more veggies for dipping, and if you add grilled chicken or stuffed grape leaves it quickly becomes a healthy and complete meal.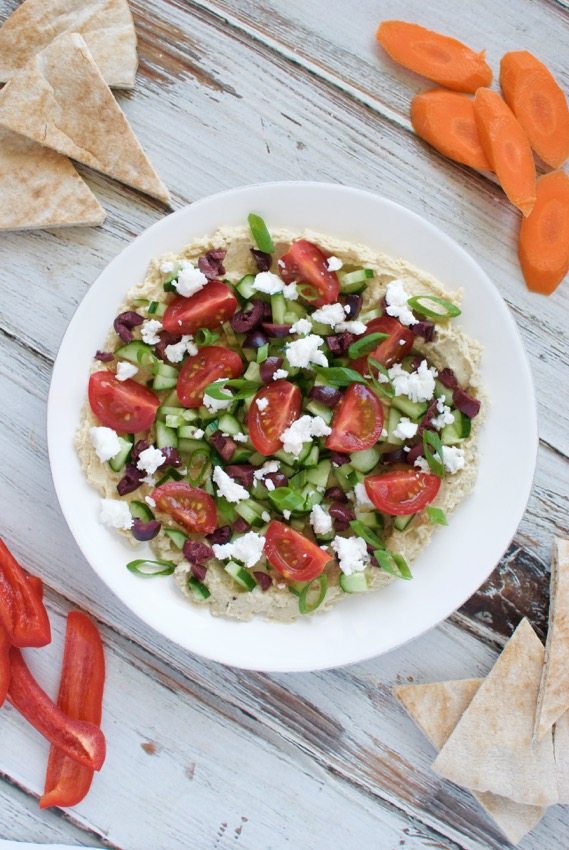 Hope you have a wonderful Memorial Day weekend!

Greek Seven Layer Dip
Perfect for Memorial Day Weekend snacking, this layer dip is hearty and crowd-pleasing yet still healthy!
Ingredients
8 oz tub hummus (I used Hope Super Hemp Hummus)
¾ cup chopped cucumbers
¾ cup chopped cherry or halved grape tomatoes
¼ cup crumbled feta cheese (use sheep's milk feta for optimal taste)
¼ cup chopped Kalamata olives
1 scallion, thinly sliced
2 Tbsp rough chopped parsley (optional)
Instructions
Spread the hummus on a small plate with raised rims, or in a small baking dish.
Layer with the veggies, olives, feta, scallions and parsley.
Serve with pita chips, soft pita bread, carrots or bell peppers for dipping.