This post is sponsored by Wolf.
I've always loved to cook. Before having kids, spending time in the kitchen was something that relaxed me, refueled me and brought me joy at the end of a long day. Whether I was baking bread, blending hummus or serving a table full of friends, I was enjoying myself.
Honestly, those days are long gone. When I first became a mom, I tried to maintain my lengthy kitchen routines – but instead of relaxing me, the process stressed me out. I couldn't keep up, and cooking quickly became a chore rather than a pleasure.
Since then, I've learned to cook for my family in a new way. It's still important to me that we eat at home and spend time together in the kitchen, but I now know my limits. Instead of making everything from scratch, I take advantage of healthy convenience foods that allow me to get dinner on the table more quickly. The meals we make are now simpler and easier, but they're just as nutritious and delicious. And more importantly, the time we spend together at mealtime is every bit as precious.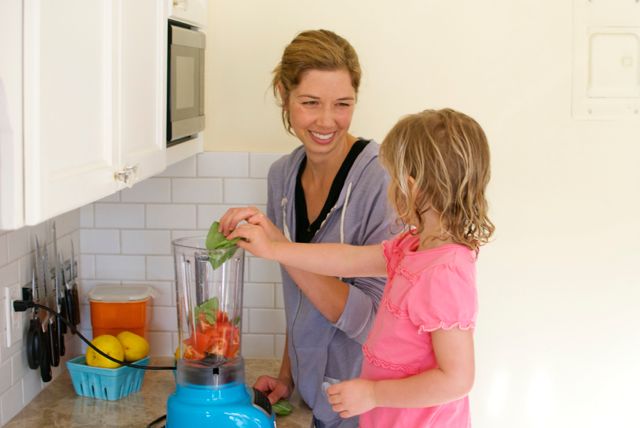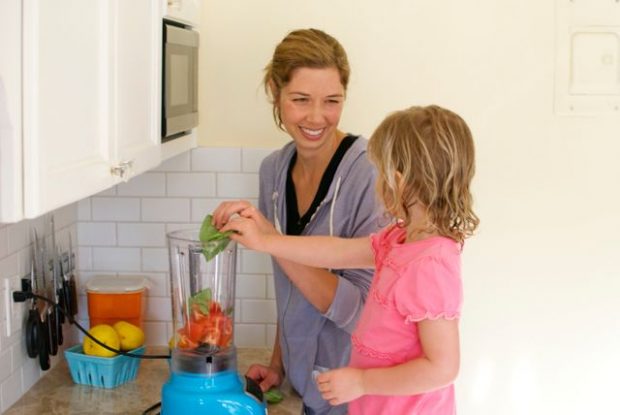 Though my cooking may not look exactly like it did in my pre-family life, I feel proud that we're still able to get homemade meals on the table nearly every night.
Here are some of the things that make mealtime easier at our house:
1. I take advantage of healthy convenience foods. Pre-washed greens, frozen veggies, jarred sauces and shredded cheese are my best friends. These cut down on the time I have to spend prepping meals, which means we get more time to eat and enjoy each other's company.
2. I make a little extra. When I do take the time to make pesto, salad dressing or cookie dough, I make extra and freeze it for later. Not only does this save time in the future, but it gives me an inventory of ingredients I can use in a meal when I haven't grocery shopped or planned ahead.
3. I plan ahead. Though I don't plan every meal ahead of time, I do spend at least one weekend afternoon preparing a few staples to use throughout the week. I often make a big batch of rice or quinoa, grill some chicken or tofu, and wash and chop a few veggies and fruits. Even if I don't have a specific plan for these ingredients, I know they can be added to a salad, sautéed into a stir-fry or omelet or added to a soup. When we get into a dinner rut or bored with our usuals, I peruse my favorite online resources for new ideas and inspiration.
4. I grocery shop frequently. Though it may sound harder to grocery shop more often, I find it makes meal preparation easier and allows me to incorporate simple, fresh, seasonal ingredients into our family meals. These foods provide color, flavor and variety so that our meals stay interesting and appealing. Shopping more frequently also helps me cut down on food waste.
5. I involve the kids, when I can. Inviting kids into the kitchen does make meal prep more time-consuming and messier. But there's nothing that boosts a child's acceptance of new foods or confidence in the kitchen like helping her parents make the family meal. So whenever I feel up to it (don't feel like you have to do this every night!) I give Lucy a job in the kitchen. She's now an expert herb de-stemmer and loves being in charge of running the blender or food processor.
What makes meal preparation easier in your family? I'd love to hear your tips! And be sure to check out the meal planning resources and recipe ideas over on Reclaim the Kitchen.
This post is sponsored by Wolf. As always, all thoughts and opinions are my own. Thank you for supporting my blog and Wolf's efforts to get people cooking again.