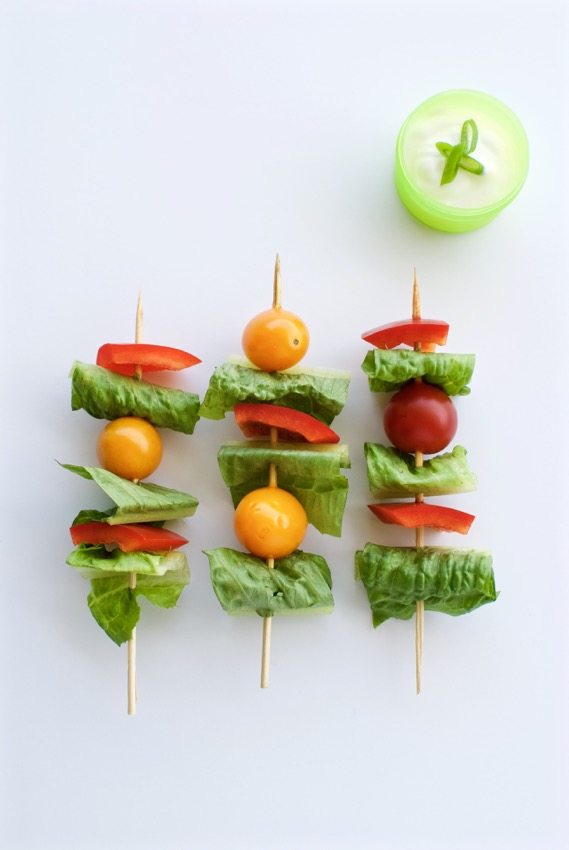 Getting kids to eat their vegetables is an age-old challenge. Even not-so-picky eaters who really like veggies may require a little strategizing to ensure they get enough. (Just like many adults do!)
For me, these have been the two most important factors in getting my kids to eat – and more importantly, to enjoy – vegetables:
Limit snacks. If your child comes to the dinner table hungry, he's much more likely to eat what you serve. Limit between-meal-munching to one mid-morning snack and one mid-afternoon snack (unless your pediatrician/dietitian recommends otherwise for your child). Regardless of age, vegetables taste better when you're hungry.
Serve vegetables first. Would you choose broccoli over mac & cheese when faced with both at once? Probably not. Same goes for your child. So serve the vegetable course as an appetizer or starter. Then serve the other stuff.
Of course there are many other ways to encourage healthy eating habits in your kids, but I have personally found these to be key in making veggie-eating at my house more of a pleasure than a chore.
Have a picky eater? Here are 5 tips that might help.