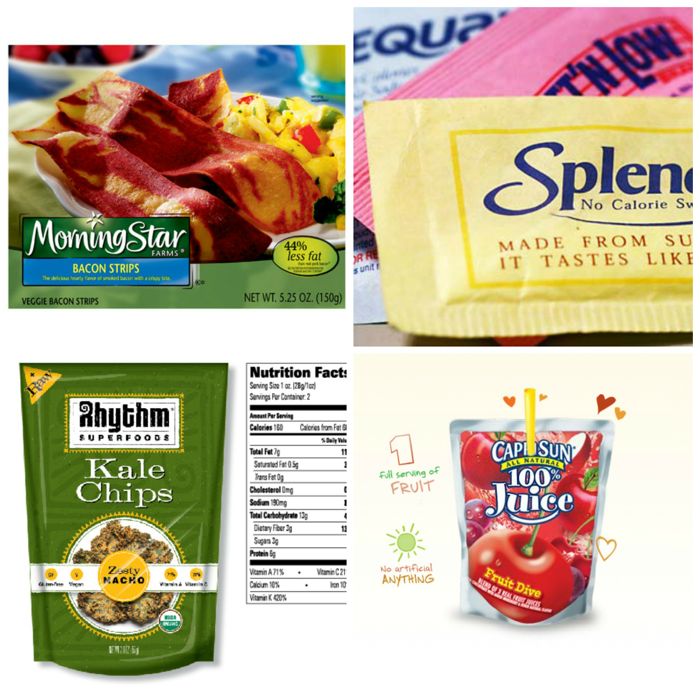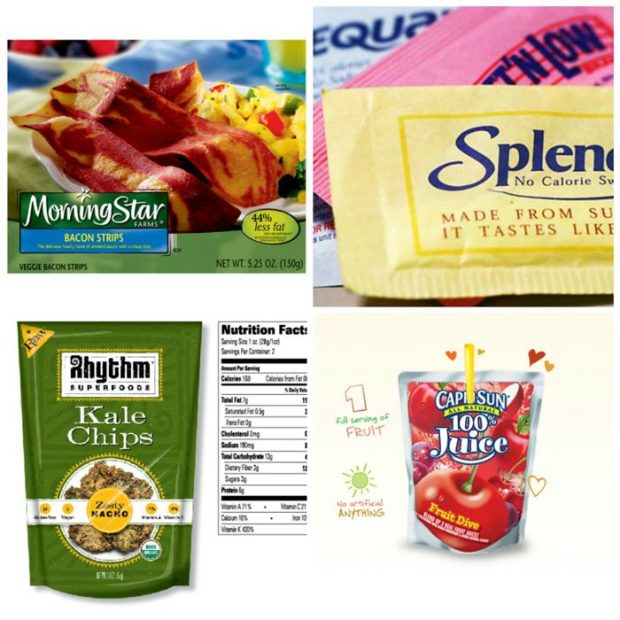 Some things are obvious when it comes to losing weight: vegetables are healthier than ice cream, fruit is better than candy, a baked potato is healthier than potato chips.
Other things can be much more confusing. With science, media attention and food trends changing all the time, figuring out what will help or hinder weight loss has become quite a challenge.
Here's a little guidance.
5 Foods to Avoid When Trying to Lose Weight
1. Artificially-sweetened foods. Eating calorie-free sweeteners might sound like a good idea when you're trying to cut calories, but research has shown that people who eat artificially sweetened foods and beverages may actually have a harder time losing weight than those who don't. Turns out the brain can't be fooled: if you eat something that tastes sweet but doesn't contain calories from sugar, you may end up craving or eating more high calorie foods later on.
2. Juice and smoothies. Our bodies recognize calories we eat more than calories we drink, so even though juice and smoothies can be nutritious, they won't fill you up as much as if you ate all the ingredients in the juice or smoothie. The occasional juice or smoothie won't impede your weight loss efforts, but regularly relying on these foods might sabotage your other good habits. Same goes for all other calorie-containing beverages.
3. Low-fat foods. Though dietary fat is a dense source of calories (9 calories per gram, as opposed to 4 calories per gram for protein and carbs), it supplies important nutrients, slows digestion and helps keep you satisfied after meals and snacks. Drastically reducing fat in your diet may make you crave more sugary foods or eat more in general because you aren't feeling satisfied after eating. Foods advertised as low-fat or reduced-fat don't necessarily have fewer calories, just less fat.
4. Trendy foods. Sure, some popular foods are very healthy: kale, chia seeds, beets, etc. But others – particularly processed snack foods made from "superfood" ingredients (think quinoa chips and kale-flavored soda) – are still just processed snack foods that should be eaten only occasionally. Just because a package has a healthy word or phrase on it does not mean the product is healthy or promotes weight loss.
5. Fake meat. This one is based on my own opinion that real, whole foods promote better body functioning than man-made processed foods. Yes, it's a good idea for all of us to reduce meat intake both for health and environmental reasons. But I don't recommend replacing meat with meat substitutes simply because they are so heavily processed and contain so many questionable additives. Instead, focus more on plant-based proteins (beans, lentils, tofu, soybeans, etc) and less on meat. When you do choose meat, look for organic and pasture-raised.