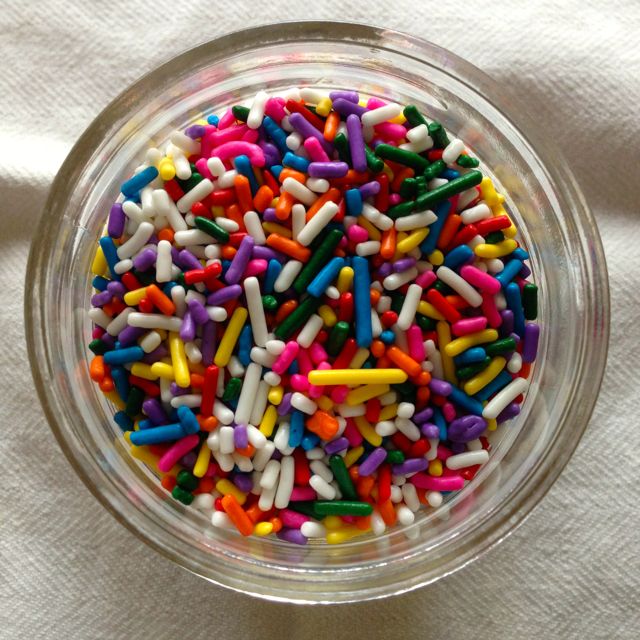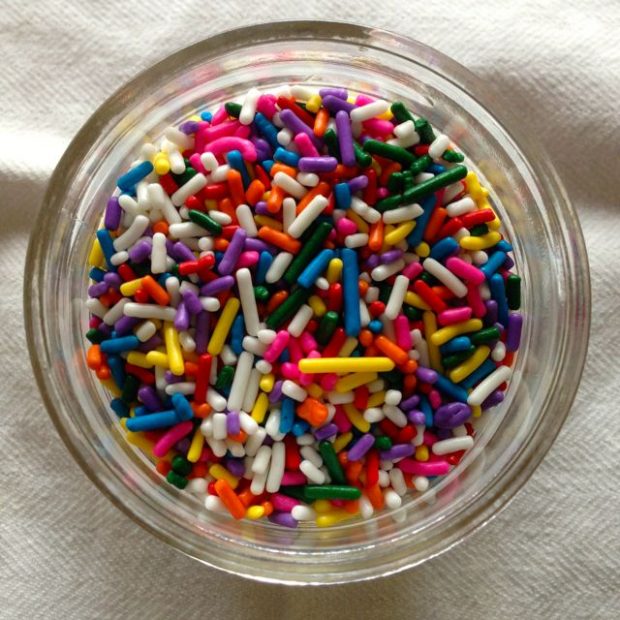 Rainbow sprinkles are one of my favorite edible items. But after reading up on food dyes, I can't help but cut back on these artificially colored little logs.
What's so bad about food dyes? Well…
They've been associated with a variety of problems in children including hyperactivity, learning disabilities, aggressiveness, irritability, and allergies.
Some children are especially sensitive to food dyes, and may display symptoms of ADHD within an hour of eating a food dye, even if they don't have ADHD or ADD.
Artificial food colorings are petroleum-based, meaning they are made from some of the same components as gasoline.
Colored foods are rarely nutritious anyway — they are usually high-calorie processed foods with a variety of other additives as well, so minimizing them is a good idea even beyond the food dye problem.
How Can I Tell Something Has Food Dye?
Synthetic dyes must be listed by their specific name, so in the ingredients list you'll see one of these (the top 3 are the most widely used):
Yellow #5 and #6
Red #40
Red #3
Green #3
Blue # 1 and 2
Citrus Red #2
How Can I Avoid Food Dye?
Eat mostly whole foods, like whole grains, fruits, vegetables, and lean proteins (Duh, I know, but always worth mentioning).
Stick to "certified organic" when buying packaged, processed foods. These foods must be naturally colored and flavored.
Read the labels on products you buy to make sure one of the above colors is not listed in the ingredients.
Look for "natural" food colorings in the ingredients, like beets, pomegranates, paprika, turmeric, carotenes, annatto, saffron, and elderberry juice. While it's best to just eat foods in their natural form, these are better choices than synthetic food dye.