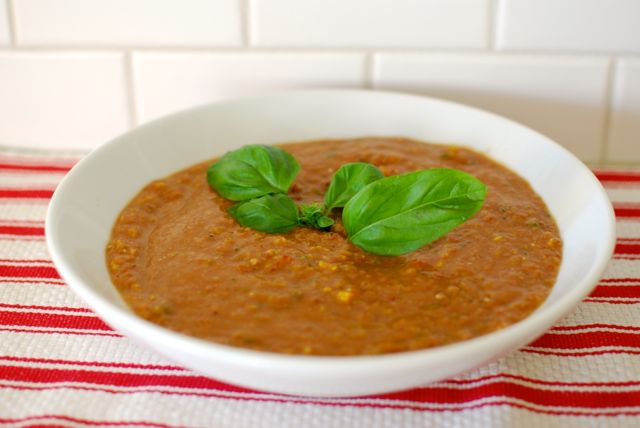 When you have tons of ripe summer veggies and are not sure what to do with them, make gazpacho!
This chilled summer treat – which is essentially a salad in soup form – is incredibly easy to make and can be altered depending on what vegetables you have on hand. Tomatoes or tomatillos are key, but beyond that really anything works.
Most recently, I made gazpacho with these veggies.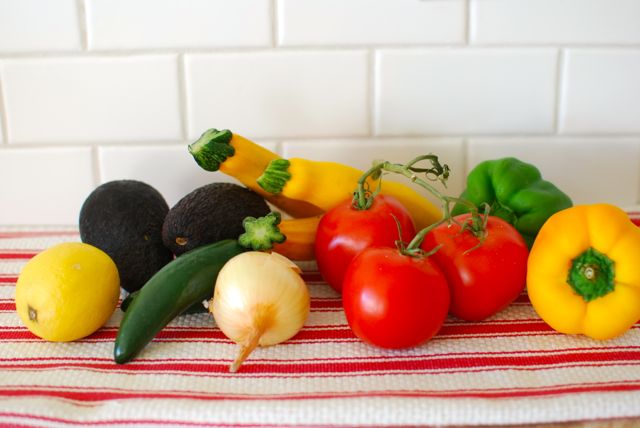 Along with some arugula & basil from my (tiny patio) garden,
and 1/3 of a baguette I had in the freezer, which I cut into pieces and toasted in the oven for 8 minutes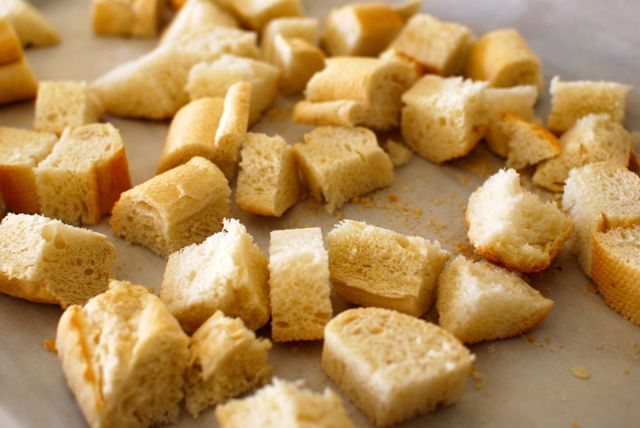 then crushed into bread crumbs in my Blendtec (you could also use a food processor).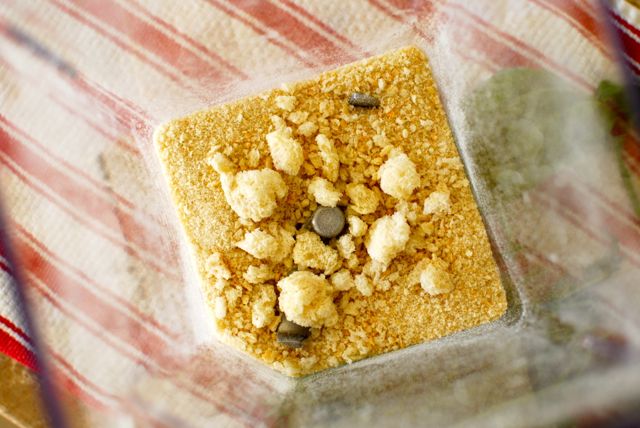 After that, I cut the veggies into chunks and added them to the blender.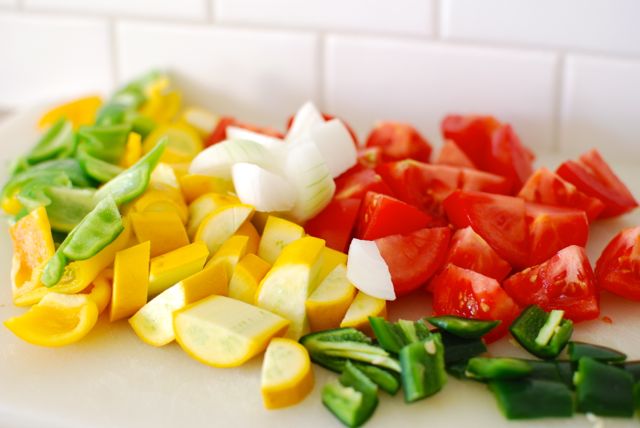 Then pulsed the blender until the mixture resembled a slightly-less-than-smooth soup.
You can puree the soup even more if you like it really smooth or want to have a drinkable snack ready to grab when you're on the go.
Here's the recipe. Enjoy!
Easy Summer Gazpacho
A perfect healthy snack or light summer meal!
Ingredients
4 large tomatoes
2 bell peppers, any color
2 medium cucumbers or zucchini
¼ red or yellow onion
½ jalapeno (a whole one if you like it spicy)
1 avocado
Small handful of fresh basil, parsley or cilantro leaves
1 cup bread crumbs
Juice of 1 lemon or lime
½ tsp cumin
1 tsp salt
1 Tbsp sugar
3 Tbsp balsamic vinegar
1 Tbsp olive oil
Instructions
Cut all vegetables into chunks.
Add the jalapeno, onion and herbs to the blender and blend until very finely chopped (add the lemon juice and vinegar if the veggies aren't blending easily).
Place remaining ingredients in the blender and pulse/blend until desired consistency is reached.
Taste for seasonings. Add another pinch of salt or sugar if desired.
Serve chilled or at room temperature.
Notes
To make gluten-free or lower in calories, just omit the bread crumbs.