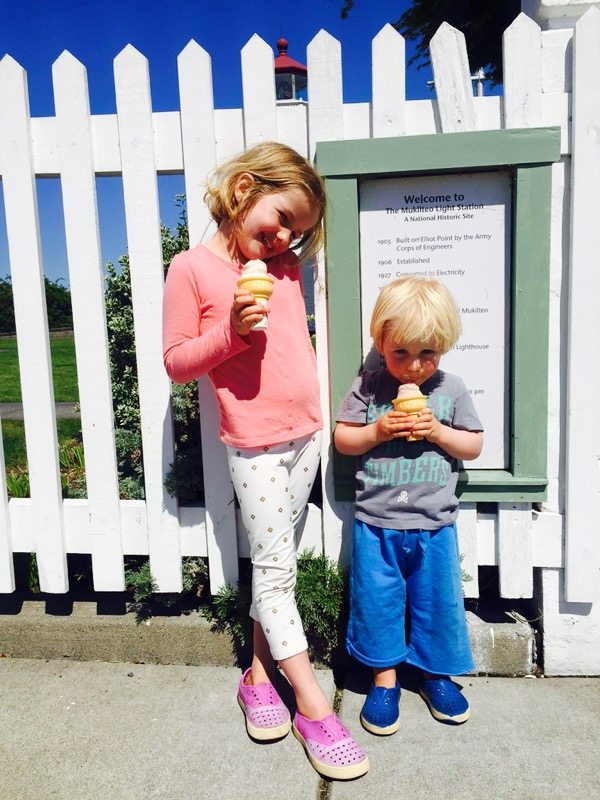 We've all said it: "Eat two more bites of ___ and you can have dessert." But I don't think any of us would argue that this is the best way to inspire a lifetime of healthy eating or a positive relationship with food.
Of course, kids will want treats. And adults will want kids to eat (and enjoy) their vegetables. Luckily, there are some easier ways to achieve both of these goals without scarring either party for life.
Below are a few of the ways I recommend dealing with dessert. If you have any strategies that have worked well in your family, please share those too!
5 Tricks for Dealing with Dessert
Decide on a dessert frequency you feel comfortable with. Whether you offer a treat everyday, on weekends, or just on special occasions is up to you. When you decide what you feel comfortable with, share this with your kids so they know what to expect.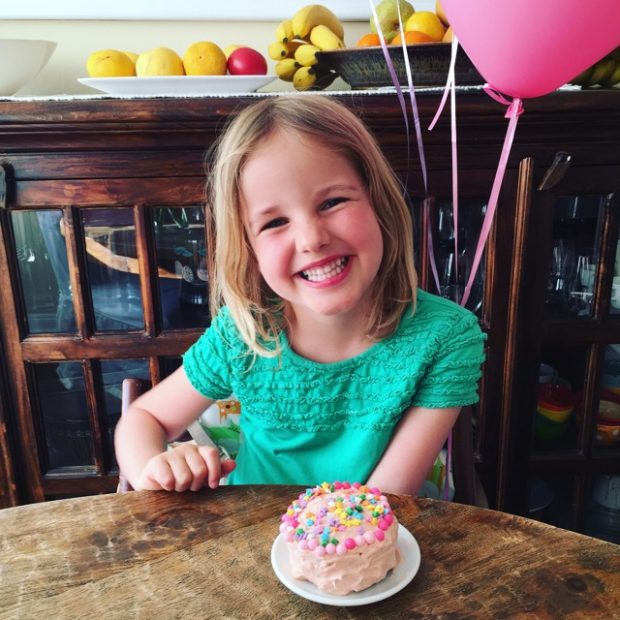 Don't make dessert something you "earn" by finishing your dinner. Instead, offer dessert to everyone (at your frequency of choice) no matter what they ate earlier in the day. This way you're not demonizing some foods and using others as rewards – a habit that can discourage kids from listening to their bodies and encourage emotional eating.
Make dessert somewhat healthy. Berries with lightly sweetened whipped cream. Fruit and yogurt parfaits. Homemade frozen yogurt. Two ingredient "soft serve." Chocolate Chia Mousse (pictured below). It's your kitchen, and you decide what treats to stock.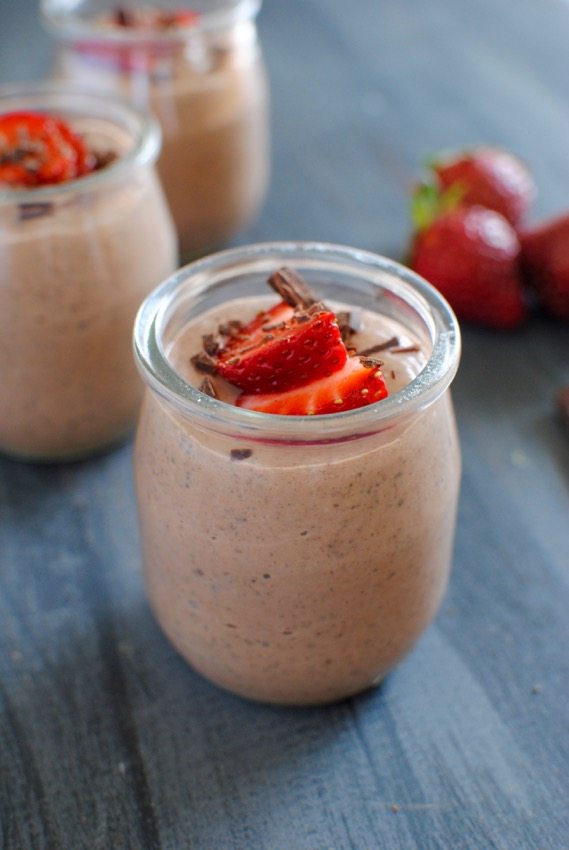 Try serving dessert alongside dinner. Some experts recommend to serve treats with the main meal so that kids get to choose when and how much to eat. I've tried this a handful of times and find that even if my kids eat the cookie first, they still enthusiastically eat their dinner. And since there's no discussion or begging for dessert, mealtime is more pleasant for everyone.
Make the "main meal" fun too. Who says a healthy dinner can't be as delicious and as fun as dessert? Pay attention to the type of foods your kids gravitate toward – raw, crunchy, separate, mixed, savory, spicy, cheesy, etc. – and serve meals around those flavors, tastes and textures whenever possible. Involve the kids in food prep or grocery shopping (even once a month is great!) so they feel some control over what they eat.